Dwellingup Adventures are licensed Passenger Transport Vehicle operators and have 2 licensed vehicles for charter services.
Our 21 passenger seat Toyota Coaster fitted with seat belts is available for both sealed and 2 wheel drive gravel road charter. For 4×4 access to parts of the Bibbulmun Track and Munda Biddi trail our 4 passenger Ford Ranger charter vehicle is used. Charter costs are the same for both vehicles. Ask Dwellingup Adventures for a quote for other locations.
Lane Poole Reserve day entry fees now apply. Entry fees are not included in any tour or equipment hire costs.
Handy Bibbulmun Track Distance Guide
Bus (21 passenger seats) and 4×4 (4 passenger seats) charter useful distance guide. All quotes are based on a vehicle round trip from and return to Dwellingup.
Minimum quote: $85.00
$1.50 per km for trips on all sealed road
$1.80 per km for trips on all or part gravel roads
Where possible all clients should walk back to Dwellingup. Distances below are track walking distances back to Dwellingup.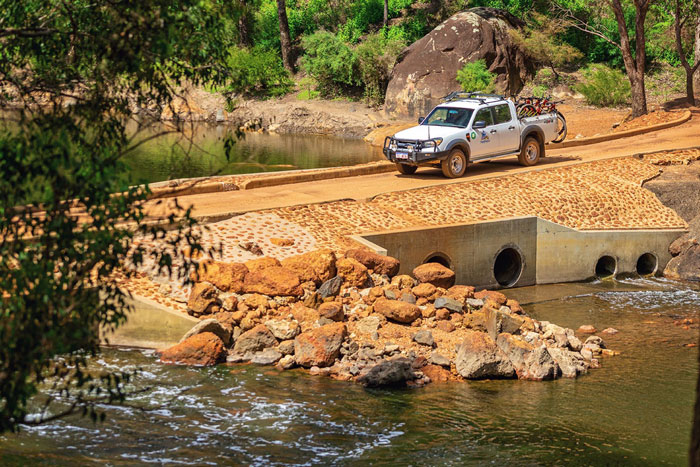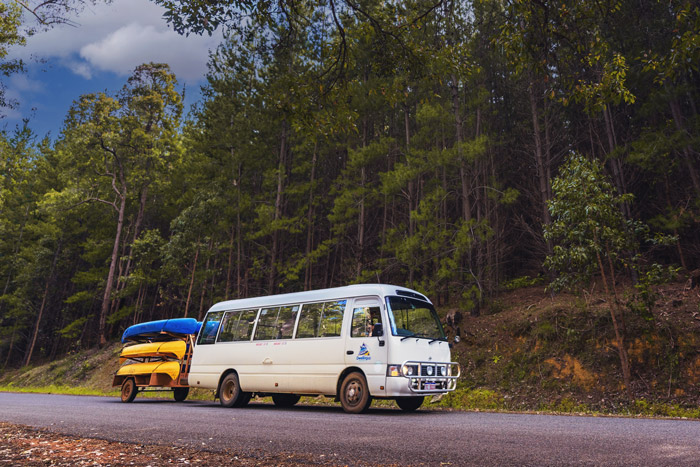 Get in touch with us to organise a charter transport to your destination. Call 9538 1127.
Walking North back to Dwellingup
River Road vehicle access, 2.9km
Nanga Road vehicle access, 6km
River Road vehicle access, 7.8km
Swamp Oak Campsite, 13.1km
River Road (600m to Swamp Oak Campsite)
Yarragil Form vehicle access, 20.7km
Murray Campsite vehicle access, 31.6km
Driver Road/Murray River vehicle access, 45.9km
Dookanelly Campsite
Quindanning/Harvey Road vehicle access, 61.5km
$85.00
$85.00
$85.00
No direct vehicle access
$85.00
$93.00
$140.00 (4×4 access only)
$190.00 (low water crossing only, below 1.6m)
No direct vehicle access
$290.00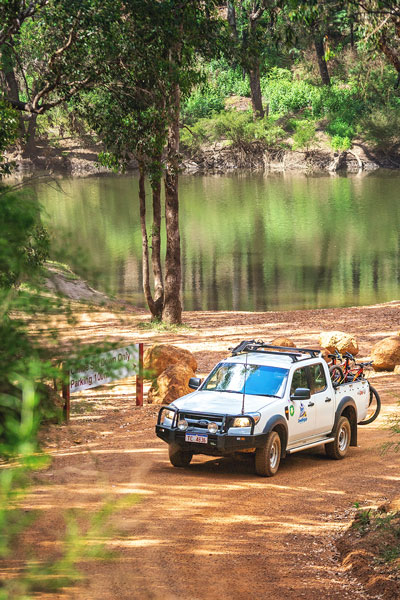 Walking South West back to Dwellingup
Ingelhope Road vehicle access, 10.9km
Chadora location track vehicle access, 18.4km
Chadora Campsite, 20.4km
Pindalup Road vehicle access, 25.4km
Mt Wells Campsite, 35.3km
White Horse Campsite, 49.8km
Albany Highway vehicle access, 65.2km
Gringer Creek Campsite, 67.4km
$85.00
$128.00
No direct vehicle access
$190.00
No direct vehicle access
No direct vehicle access
$326.00
No direct vehicle access
Please note: Vehicle access between Pindalup Road and North Bannister is poor and continually disrupted by mining, track closures and die back restrictions. We can offer no services between these points. Passenger entry fees apply when entering Lane Poole Reserve by charter vehicle.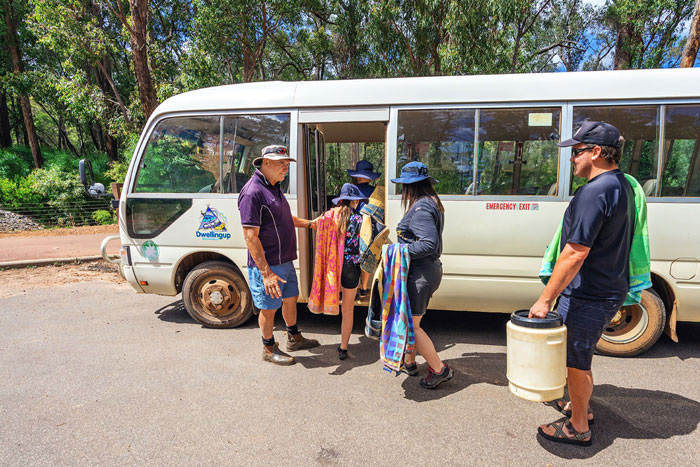 Handy Local Sites Guide
Yarragil campsite
Nanga Bridge
Island Pool
Scarp Pool
Baden Powell Water Spout
Nanga Mill/Icy Creek gates
Stringers
Dawn Creek Road/Nanga Road junction
North Form Junction canoe launch site near Dawn Creek, 4×4 only
King Jarrah Form/South Junction Form junction, 4×4 only
Munda Biddi Trail/Nanga Road junction near Zig Zag Road
Driver Road/Nanga Road junction
Willowdale Arboretum (Munda Biddi drop off point)
Collie Soldiers Park Munda Biddi Trail
Pinjarra Railway Station
Mandurah Railway Station
Jarradale Townsite shop
Lake Brockman Caravan Park
Bidjar Ngoulin Shelter, 4×4 only (access to gate approx. 1km to hut)
$85.00
$85.00
$85.00
$85.00
$85.00
$85.00
$85.00
$85.00
$105.00
$93.00
$110.00
$125.00
$132.00
$370.00
$85.00
$145.00
$178.00
$196.00
$96.00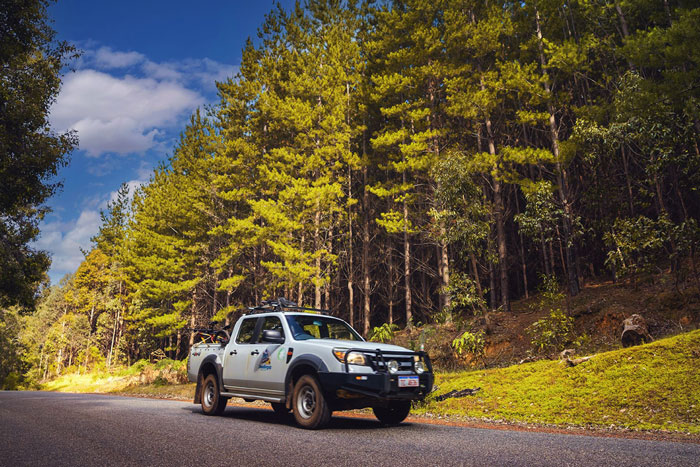 Get in touch with us to book our charter services for your group, call 9538 1127.